Steam Sauna
Conceived as an enclosed space for gathering where the elemental is emphasised. Earth, fire, water, steam..offering a calm intensity, insulated against the outside. Designed as a kit of parts, it is easily demountable and transportable and is multifunctional in use. Images produced in collaboration with Maciej Szczygielski.
Villa in Granada
Working alongside Halard Halard and Ignacio Quemada Architects in the development of a private villa in Granada, Spain. The project saw the amalgamation and reconfiguration of four existing townhouses over multiple levels into a single, labyrinth-like dwelling with multiple courtyards and terraces. Involvement included the production of architectural and interior packages including material specification, fixtures and finishes, furniture, lighting and bespoke joinery design. Photographs by Inna Kostukovsky / Assorted Studio.
Ladbroke Grove
Planning approval has been received for the extension and renovation of a mid-terrace property in the Oxford Gardens Conservation Area, Royal Borough of Kensington and Chelsea. The scheme aims to open up the existing ground floor area of the family home, improving circulation and the efficiency of the property as a whole.

Rear iso and external material palette showing whitewashed handmade brick and zinc parapet roof detail.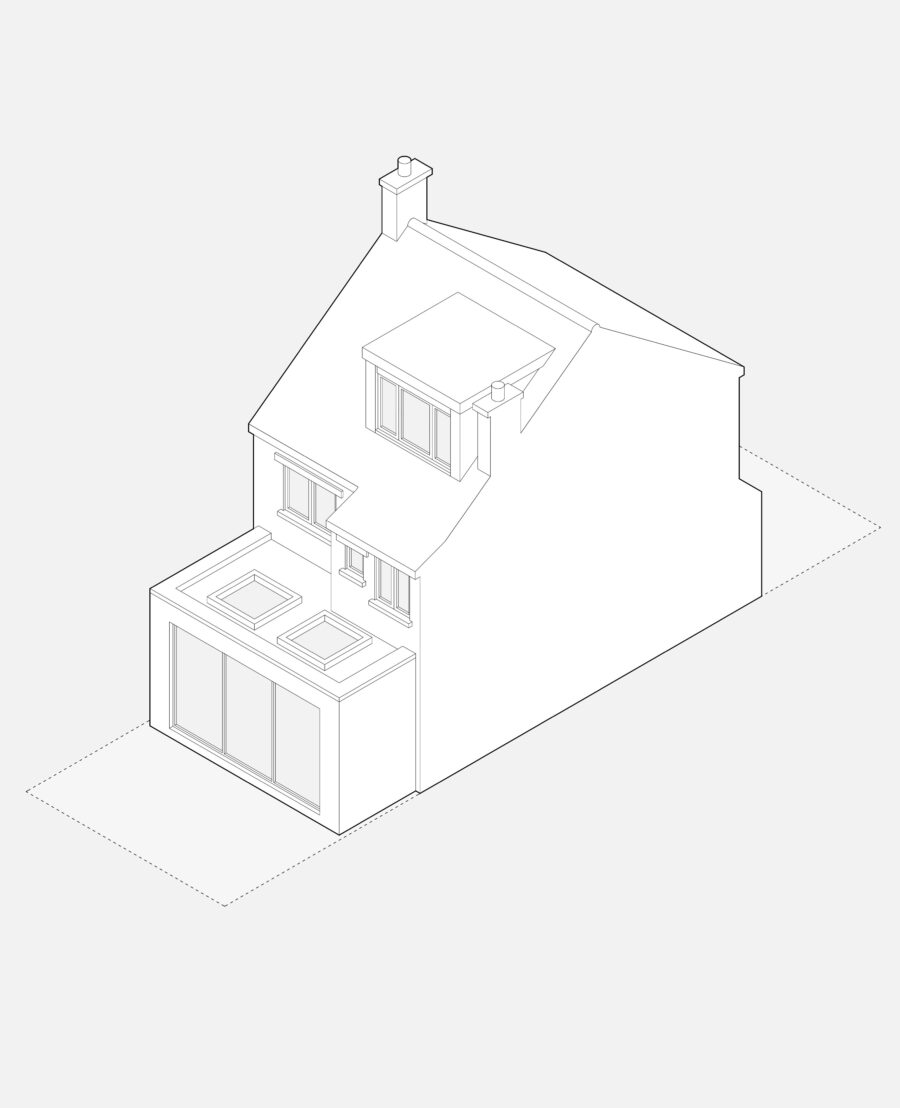 Interim Forms
Interim Forms is the dedicated research arm of Assorted Studio, consisting of an ever evolving library of materials, prototypes and fabricated elements that inform built and non-built projects. It functions as an experimental platform through which to explore responses to historic and contemporary trends of development within the built environment, processing information surrounding the design and procurement of buildings in relation to place and community.

@interimforms
Unstable City Think Tank
Resilient systems for city development. The very processes that make London one of the most dynamic and exciting places in the world also generate social, political, environmental and economic instability. The think tank, part of studies whilst at the London School of Architecture explored resilient and responsive approaches in city making in order to understand, design and manage the evolutionary balance of London in face of the pressures of the next 25-50 years.

Think Tank Collaborators: 
AHMM, Buro Happold, Citizen's Design Bureau, Grimshaw Architects, Marko and Placemakers, Scott Brownrigg, Studio Egret West, Alaric Campbell-Garratt, Oscar Hårleman, Phelan Heinsohn, Petra Marko, Duncan McNaughton, Fearghal Moran, Dawa Pratten, Aleks Stojakovic, Paolo Vimercati

www.the-lsa.org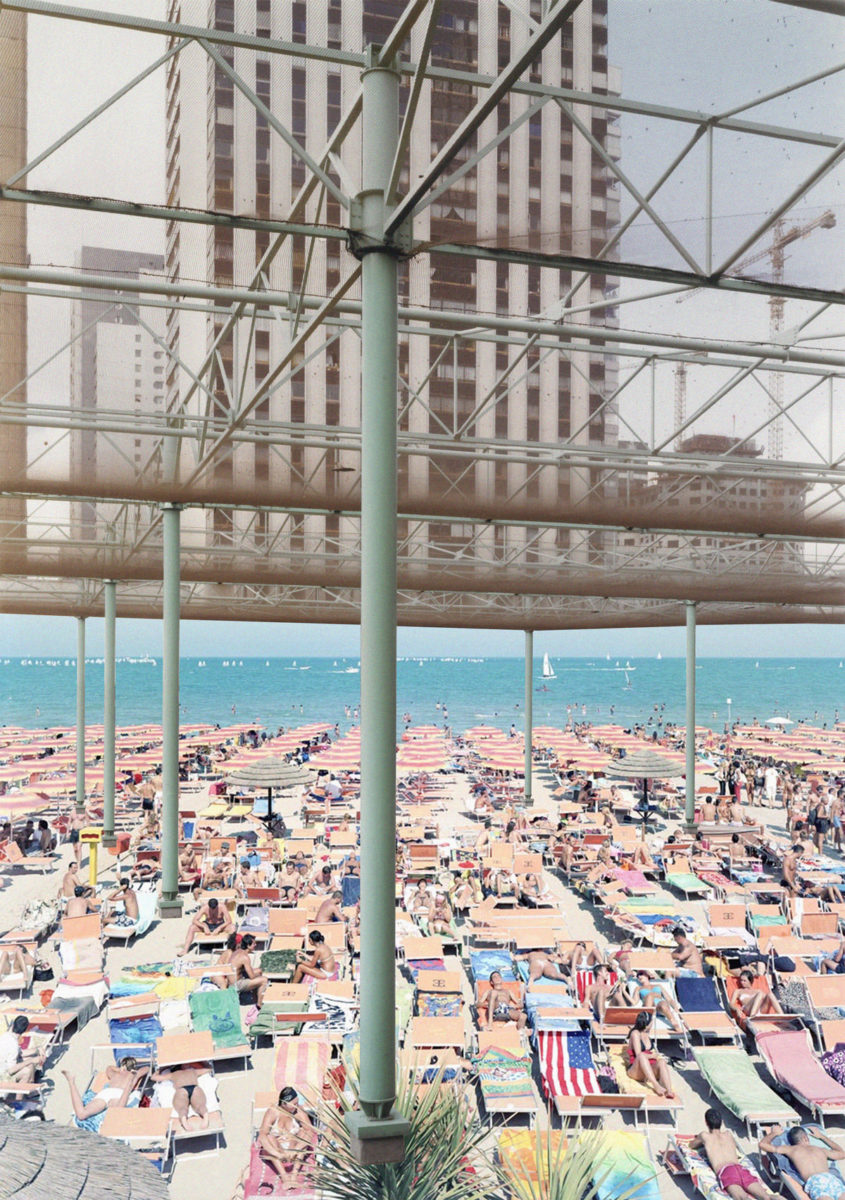 Connect
A commission for the London School of Architecture to curate the second graduating cohort's summer exhibition, set within the New West Wing and River Rooms of Somerset House. The exhibition was kindly sponsored by Jewson who provided the majority of materials from which the exhibition was constructed. This consisted of re-usable items such as block work, scaffolding planks and heras fencing which were all put back into circulation, minimising waste.

https://www.architectsjournal.co.uk/practice/students/degree-show-review-london-school-of-architecture

Image Credits: Valerie Bennett

www.the-lsa.org

www.somersethouse.org.uk


Sonic Capsule 9
An immersive installation project with Andree Martis, currently in development.
Grit Faced Tiles
A handmade prototype, currently in development for a private architectural commission. Scale 1:1, Cement, grit, black pigment. [260x160x15mm]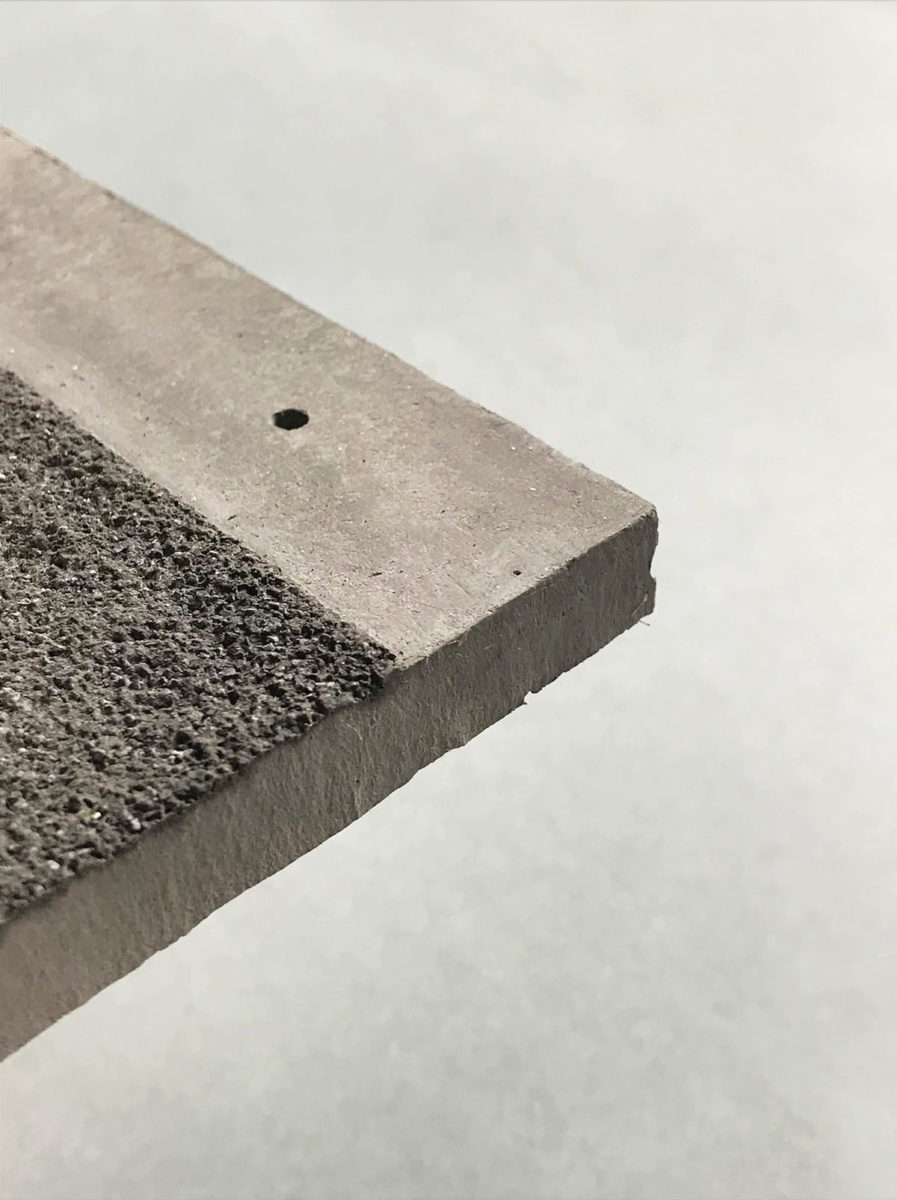 Retain Memorise Thrive
Retain-Memorise-Thrive is the title of a past research project centred around development trends in London.

The study had a particular focus on general development pressure and the knock on effect that un-contextualised, duplicative schemes are having on their surroundings. A trend that became apparent was a rise of the consolidation of blocks into single buildings, depleting areas of their individuality, particularity and vernacular heritage.

It favoured a move towards more considered, site specific regeneration and conservation that in turn may stimulate more porous, hierarchical and characterful surroundings. Enduring materials – sympathetic and in reference to a place's vernacular style and character – may prompt the manifestation of familiarity and memory in an ever globalised and homogenous society.

Themes of a building's enveloping fabric, internal programme and integration with the adjacent urban fabric were of principle interest and offered insights into the public and private realm of certain areas within central London.

The series of collages below were created alongside a wider body of research.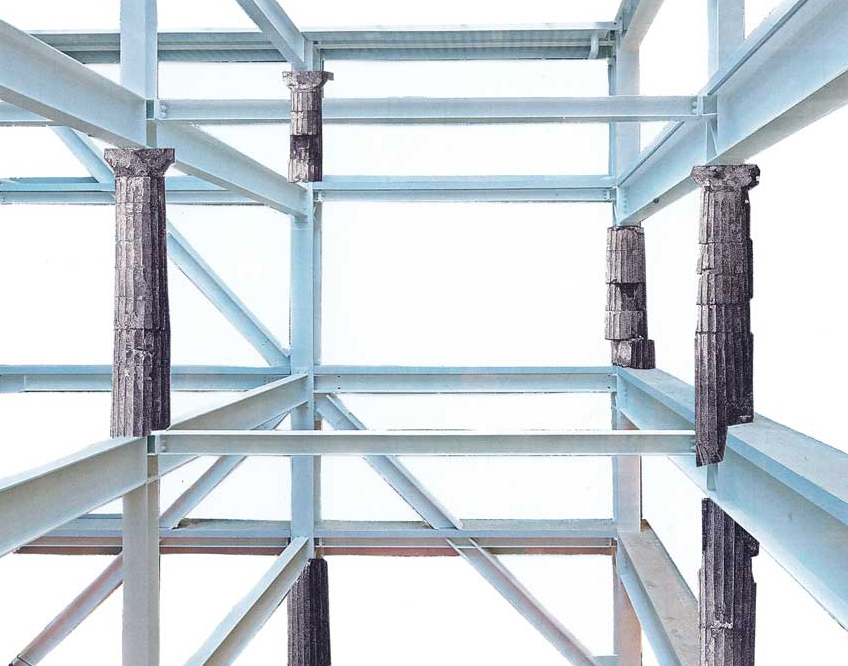 Icon Houses
Part of a wider body of research titled Interim Forms, exploring the identity and language of buildings.

Icon Houses is a research study centring around the ability that places and buildings have in retaining their sense of identity. Referencing an earlier research brief titled Retain-Momorise-Thrive, the body of work considers the wider processes through which buildings are designed, their methods of construction, material language and longevity.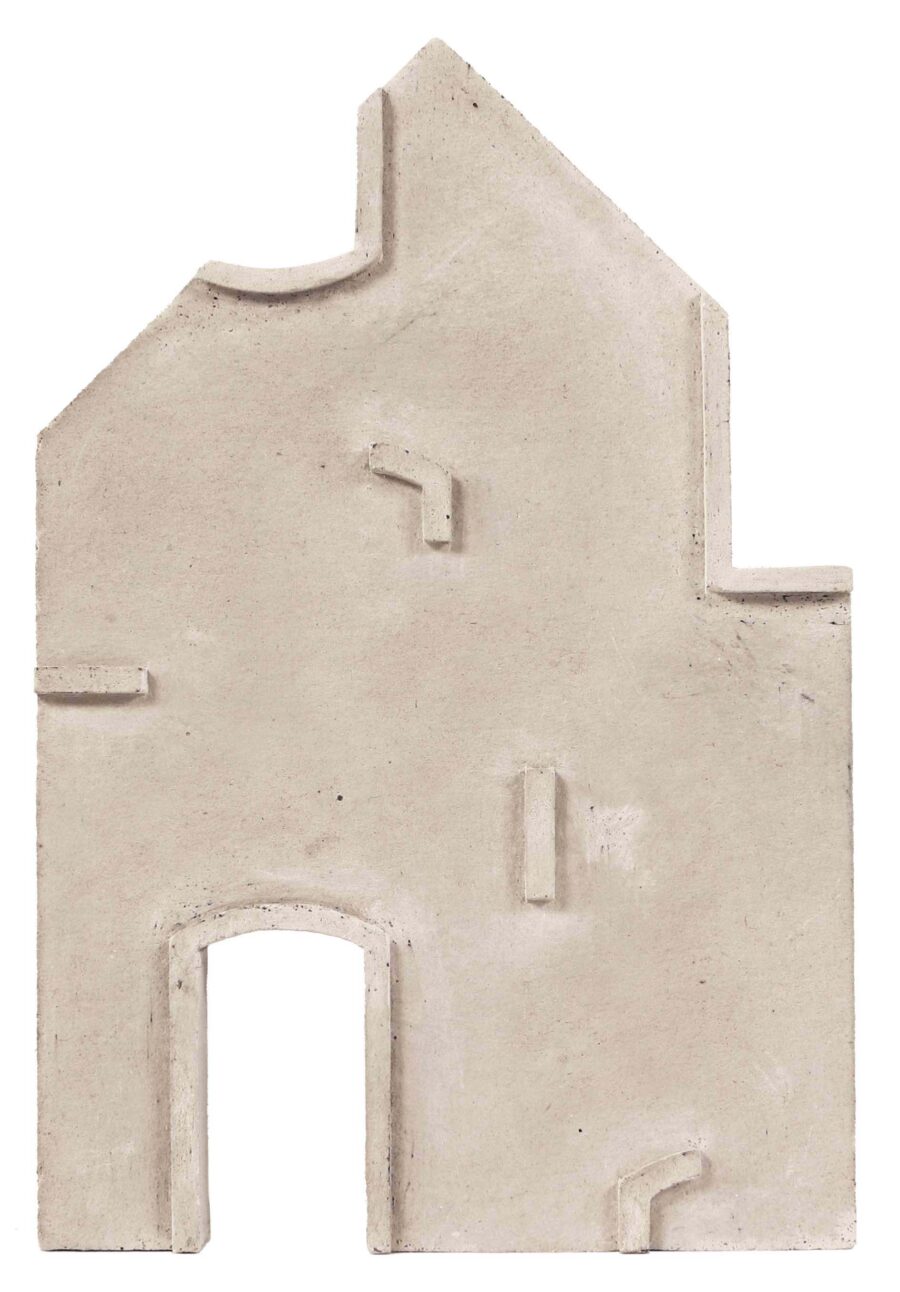 It ponders the extent to which urban and rural environments internationally are becoming ever more exposed to a rise in the homogenous, globalised language of architecture and the balance through which buildings are able to imbue a sense of meaning within their contexts. The study is interested in the determining factors of such trends such as speculative developer interest, production costs and time constraints, short-term rental profits and turnover of developments on sites with ever increasing price tags. It contemplates the degree to which buildings are prescribed by reams of regulations, sign offs, permissions and the extent to which settling and making ones own home has become an impossibility, outside those boundaries. It is a thought piece on how polarised the human condition has become referencing older times and the systemic order and framework of today's society in development terms.

In contrast, the study is interested in a move away from the proliferation of copy and paste housing estates or steel and glass towers to more organic, less debt-ridden models of construction. It favours a move towards buildings that have an ability to act as mediating devices between the environment and inhabitant, to encourage intrigue, viscosity, social interaction and use of local materials within the community. Ultimately a move towards more human, community initiated and regulated developments.