Low-Carbon Retrofit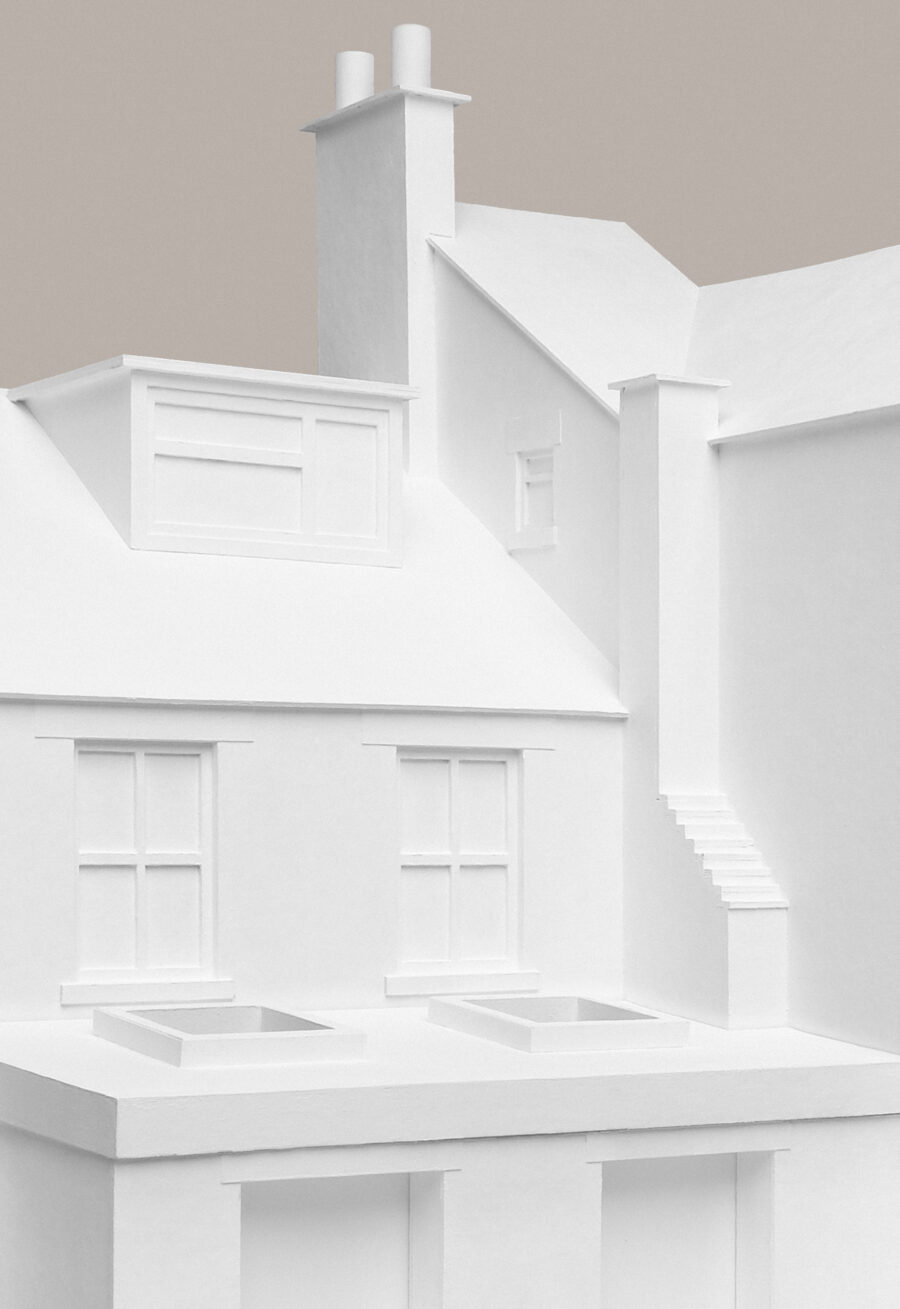 We were recently appointed to oversee the low-carbon retrofit and ground floor rear extension of a Victorian mid-terrace property in Gloucestershire. The scheme saw a full internal reconfiguration at ground floor level to maximise efficiency of the kitchen, living and dining areas of the property, blending the existing with the new.

The majority of works focussed on improving the existing condition towards the rear of the property, replacing a three-quarter-width conservatory that was limited in size and of insufficient build quality. A full width single storey rear extension was granted at planning stage to replace the existing, intended to maximise the use and quality of this particular area of the family home.

A rich pallet of reclaimed materials was used, nodding to the local vernacular building style and conservation area. This process involved sourcing reclaimed imperial brick stock, re-purposing existing stone lintels discovered on site and specifying some engineering brick details for the proposed openings of the extension.

A low-carbon approach was taken during the specification and build process, particularly for the proposed extension area. Here, a geocell and limecrete build up was used for the floor build-up, which greatly reduced the amount of concrete used on site, as well as limiting the amount of excavation required.

The compact, sloped nature of the site presented various challenges and was influenced by the close proximity of neighbouring properties and their gardens. An adjoining cellar space which was located beneath a flying freehold was present and added to the complexity of the works, from both a design and procurement perspective.

The project involved taking the scheme through planning and detailed design stages, tender stage and later on to site, ahead of its Summer 2023 completion.